Schuff Steel Company recognizes the importance of staying current with trends that affect business and the industry as a whole. Since 1976, we have prided ourselves on maintaining intimate knowledge of where the steel industry is headed. This practice, along with a forward thinking and an open mindset has supported our lead in complex structural steel development.
We share these insights quarterly. Stay connected by opting into the Schuff Steel Quarterly newsletter at the bottom of this page.
Economic outlook
GDP: Grew by 2.5% in 2019 which is down from 2.9% in 2018.1
Unemployment rate: By 2019, the unemployment rate will decline to 3.4%.1
Crude steel production for the 64 countries reporting to the World Steel Association was 146.7 million tons in January 2019, a 1% increase compared to last January. 1
The US produced 7.6 million tons of crude steel in January 2019, which is 11% more than January of last year. 1
Year-to-date raw steel production through March 9, 2019 was adjusted to 18,380,000 net tons, at a capability utilization rate of 81.3%. That's an increase of 6.8% from the 17,209,000 net tons during the first quarter of last year, when the capability utilization rate was 76.6%.1
Material pricing changes over the last quarter
As a result of increased US capacity and inventory destocking, supply and demand issues have reduced the prices of HR coils compared to last years' highs.
US Mills tried to increase HR coil prices by $80 per ton, year to date, however only $20 maximum per ton of these increases has actually stuck.
HSS and Pipe prices have not increased and as a result, the mills have not been able to pass along any HR Coil price increases.
Plate lead times are out approximately 6 weeks, though pricing remains stable with just a slight slip. Summer generally experiences slow periods and prices falls, but this summer pricing is expected to remain firm.
Scrap has experienced recent increases that are attributed to foreign market changes and increased demand. The tailings dam collapse in Brazil at the Vale mine also caused a shortage of iron ore in the market.
The prices of beams increased $30 per ton in the first quarter and that pricing had held firm.
Beams and other shapes are being priced and held for 9 months. The mills are expecting beams to remain stable this year, barring any unknown market factors including things like changes in tariffs or duties or rulings in ongoing trade cases.
The ITC determined that US fabricators have been harmed by imports of fabricated steel by Canada, China and Mexico. This means the trade case will continue until a final determination is made.
Flange Beams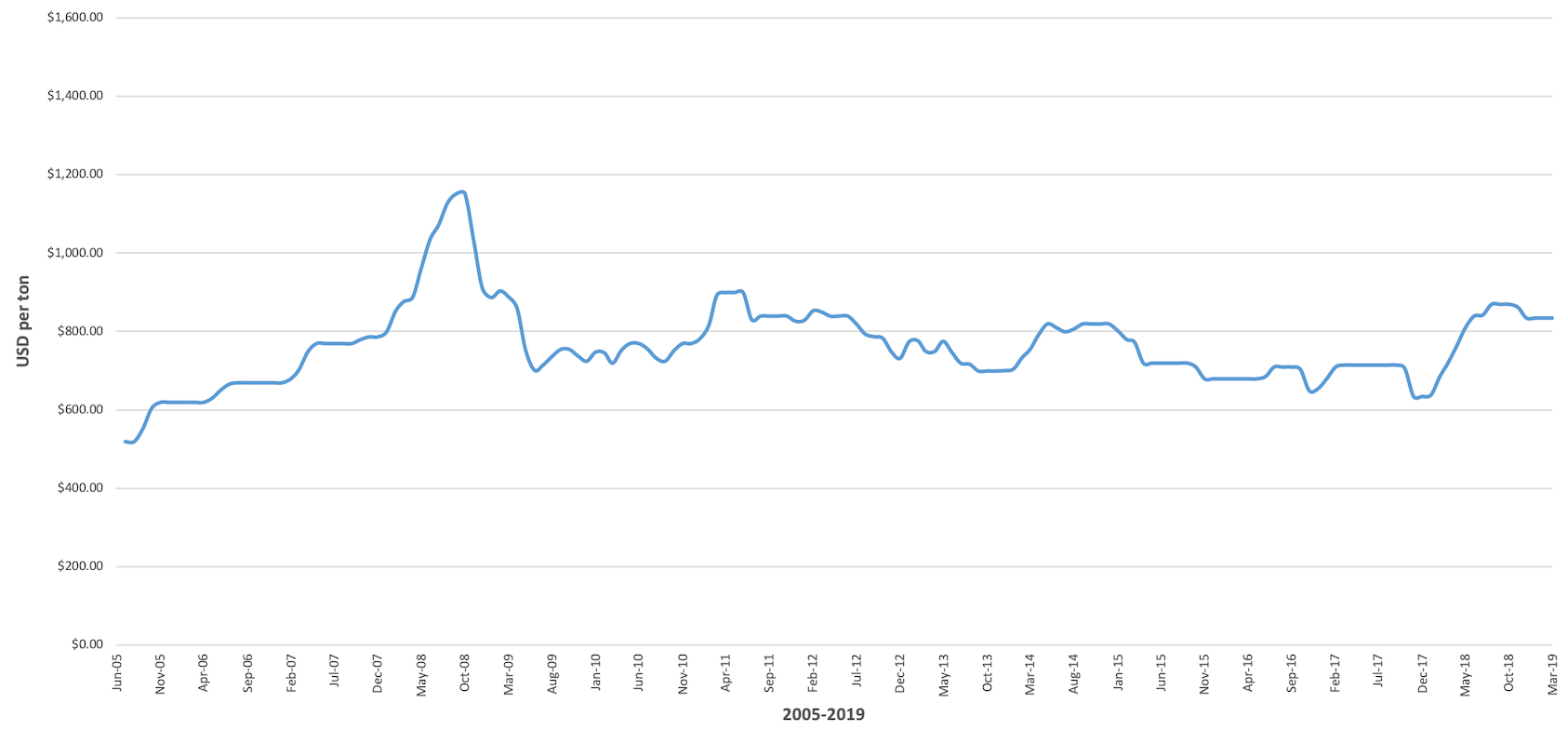 Cut Plate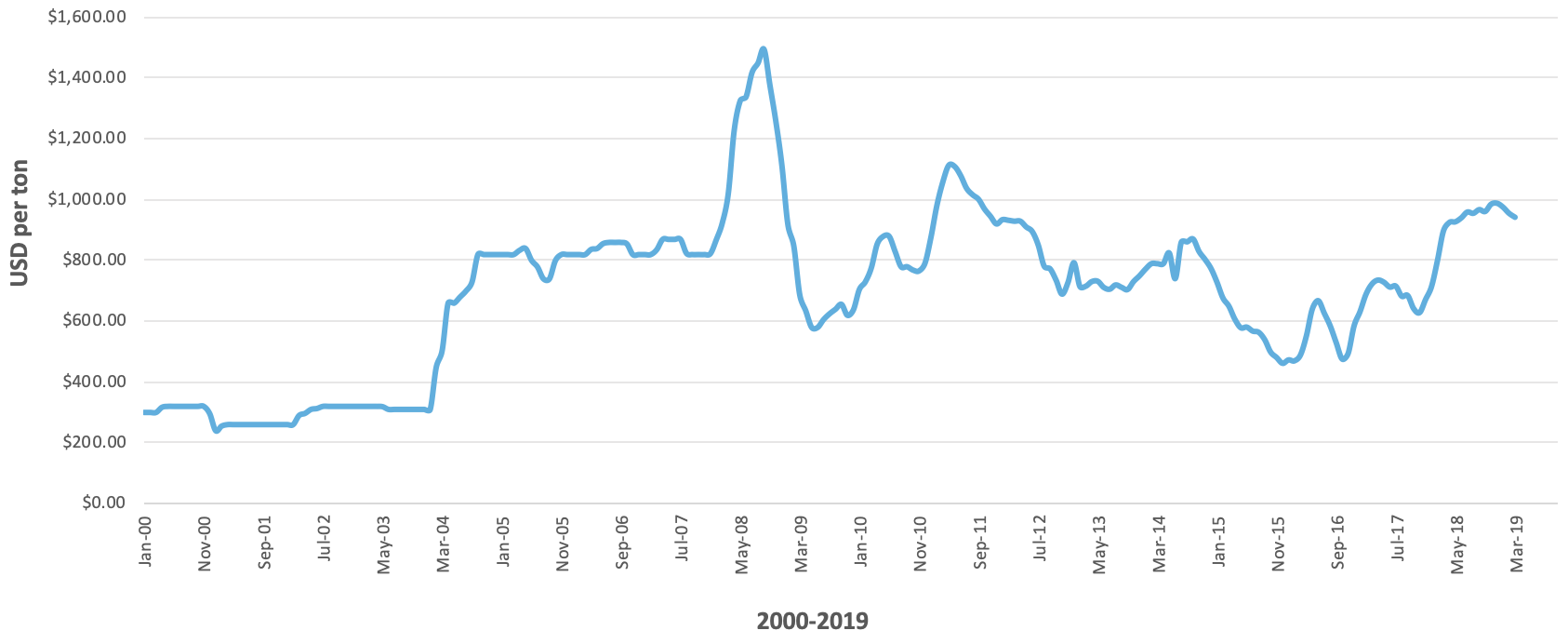 References:
Nucor. Steel Industry Barometer. PDF file. March 2019