The Nation's #1 steel erector
Schuff Steel leads the way when it comes to efficient, creative options for erecting your project because we pride ourselves on being "builders", meaning that we plan and design with constructability as the top priority. There is a direct parallel between the complexity of a project and the level of innovation required for a successful build. In the Schuff Steel world, where a simple square or rectangular build is rare, we focus on creating an efficiently sequenced, erector and worker friendly plan.
Our team includes industry veterans boasting up to 40 years of experience with Schuff Steel alone. This wealth of experience and insight allows us to navigate complex erection challenges such as utilizing electro-slag welding on the Wilshire Grand or completing the roof "superlift" for the University of Phoenix Stadium.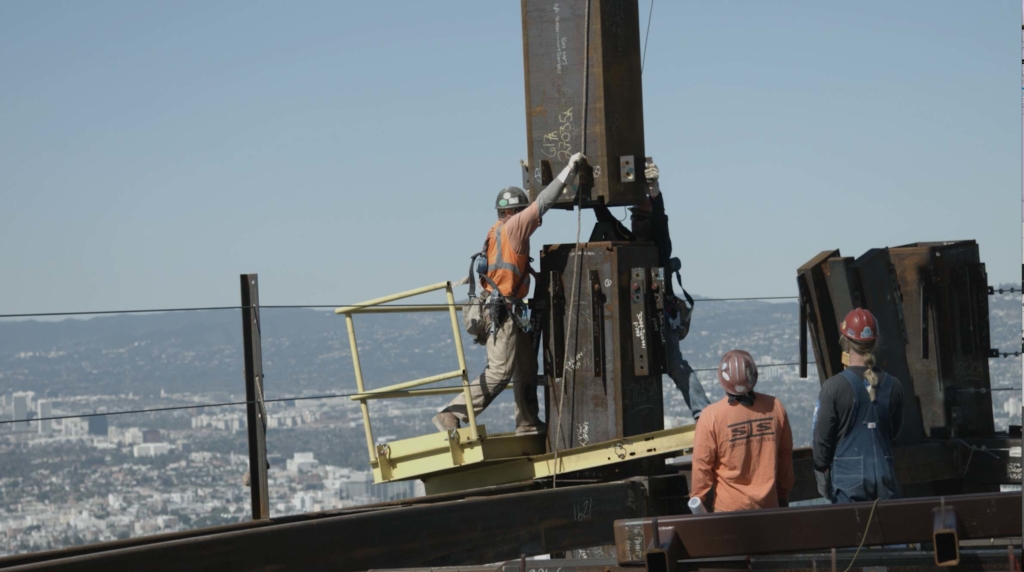 Every project is approached with fresh eyes and a fresh perspective that insists on challenging the status quo. To do this, we get involved with the General Contractor early to map out the erection plan and coordinate the process so other trades can be scheduled at optimal times, maximizing productivity. We work closely with the EOR to ensure drawings are optimized and constructible; and by this we mean completely constructible. Every connection is analyzed and properly fitted. Not a plate or bolt goes unturned.
Steel erection and safety
Safety is embedded in our culture. In addition to having dedicated Safety professionals on nearly all of our projects, all of our field Superintendents are OSHA trained. As well, we have Area Superintendents & Regional Safety Managers that oversee geographical areas. We know that higher levels of supervision ensure better safety and more efficient teamwork.
We don't breathe the word production without safety being an equal part of the conversation. Not a single aspect of it has ever been sacrificed for production. In fact, our Superintendents are mandated to manage each project with productivity and safety as balanced considerations.
Schuff Steel is consistently ranked as the nation's top steel erector by Engineering News-Record (ENR) magazine. We excel at detailed planning and coordination between our client, our shops, our field teams, our subcontractors and other trades. Construction is accomplished efficiently, safely and successfully, in terms of both time and money.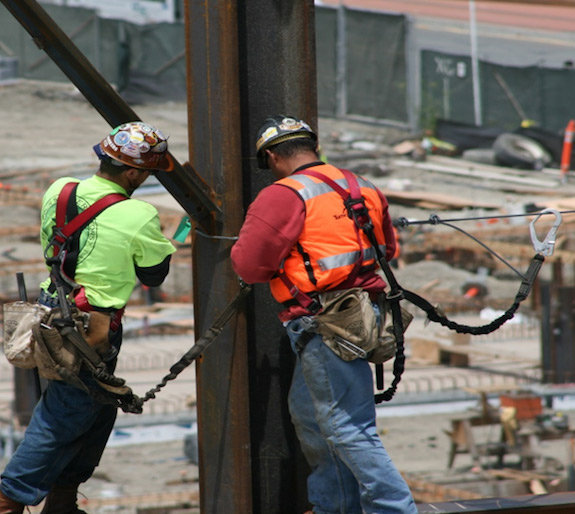 Learn more about steel erection by downloading our case study about The Wilshire Grand. Both the vertical design of the structure and the seismic potential of the region created challenges for our team during the project. Solutions relied on collaboration and innovation to successfully erect a structure dynamic enough to withstand seismic activity and strong winds while accommodating for settlement of the build.