Our steel erection industry is considered one of the most hazardous jobs in America. With nearly 1/3 the incident rate compared to the national average, Schuff Steel's emphasis on safety has made a big difference. However, we are always striving to improve on previous success's, and find ways to be better tomorrow.
The health and safety of our employees, subcontractors, customers and community is paramount. We want everyone to return home safely to their families each and every night.
We've dedicated resources, time, commitment and teamwork to becoming a world class safety organization with the belief that total elimination of accidents from our fabrication facilities and steel erection sites is possible.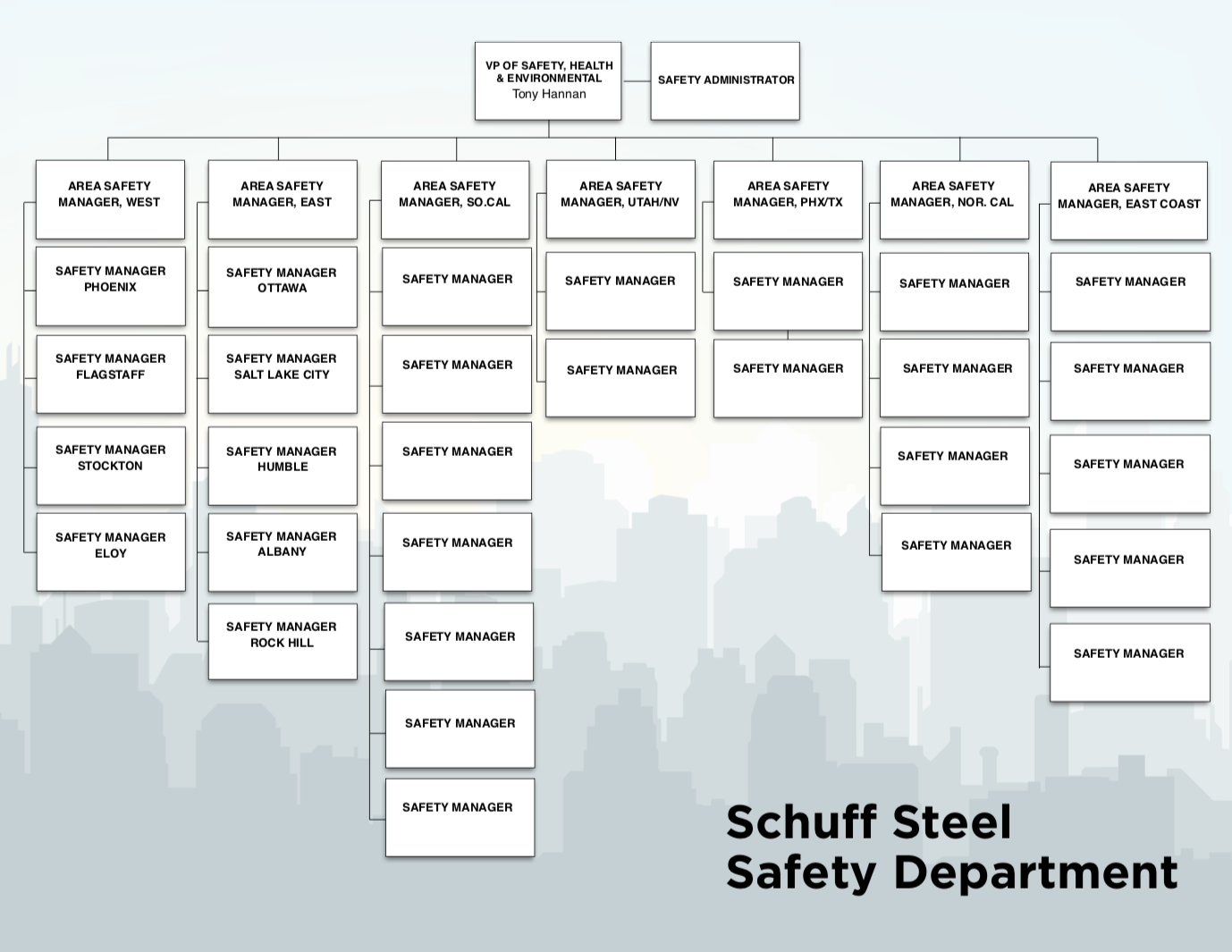 Our Safety Initiatives
We operate with a full-time team of 36 Safety Professionals at all times. We hold daily huddles at least three days a week followed by daily Pre-Task Planning with each employee of each crew.
Additionally, we implement a comprehensive safety program including:
Site Specific Safety Plans
Drug / Alcohol Screening Program (including pre-employment)
Written Safety Inspections
Orientation Program for New Hires
Crane Management Program (through our Crane vendors)
Hazard Communication Program
We believe safety is the responsibility of all employees, starting with our CEO down to our individual craft workers.
Our management teams take part in mandatory annual S.T.E.P (Supervision Training Enrichment Program) training, while ourSuperintendents, Project Managers, Foremen and Subcontractors complete 30 hours of OSHA training through Schuff University.Steel erection training is also provided to General Contractors, trade organizations and owners alike.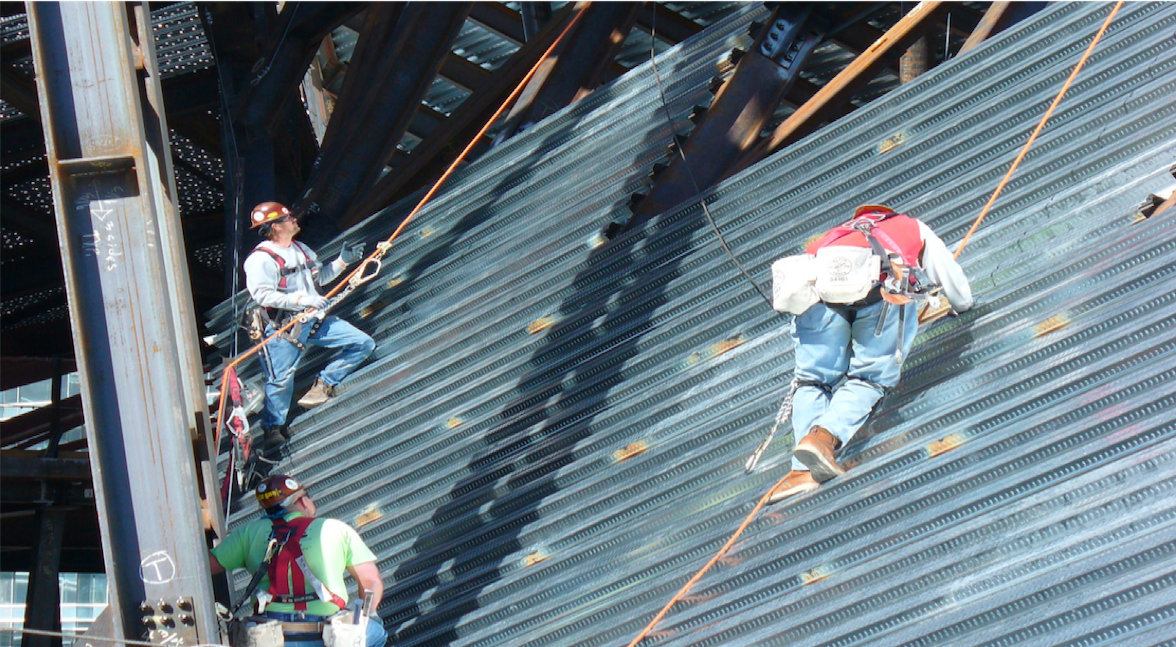 With each project we consistently strive to exceed safety expectations and mitigate risks for the safety of our employees. For example, OSHA rules allow erectors to be tied off at 15' & 30', we have a self-mandated policy of 6' tie-off and have for more than 10 years.
At the end of the day, safety comes first. It will always take precedence over expedient, unsafe work operations.We continually aim for improvement in our processes, demonstrate leadership, and promote comprehensive safety to provide safer work environments for our employees and partners.